American Family Visa Application: Family-Based Immigration – US Embassy
Getting a US visa is one of the best things that can ever happen to someone especially when He or She knows how beneficial it can be to secure a visa to US, therefore American family visa allows you as an immigrant or one who is related to a citizen that lives in US or a resident permanently based in US will easily secure a family visa  to stay in the country (USA). This article will move further by explaining possible ways of getting a US visa and then requirements for a family visa then possible questions and guidelines to get one when you apply at the right time.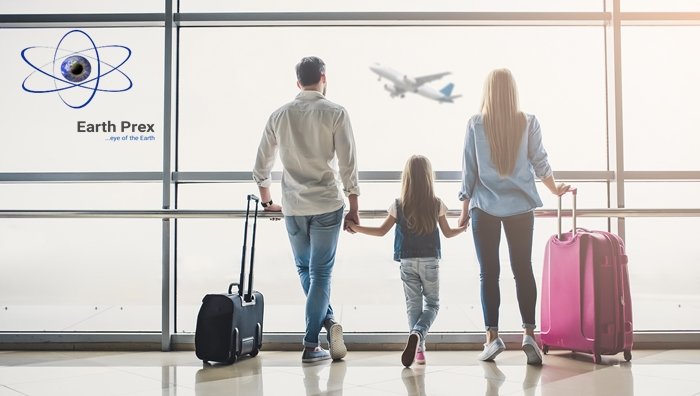 Furthermore, lets break this family visa and i m migration process down so that you can easily understand how it works.
Family visas are designed for those who want to permanently settle in the USA based on their family relation with permanent resident or US citizen, who is sponsor of their visa.
American citizen can sponsor spouses, children, parents and siblings, while permanent residents can sponsor only spouses and children.
However, there is a fiancée visa (K-1) which is a non-immigrant ie. temporary visa which allows you to travel to the USA and marry you fiancée who is permanent resident of the USA.
Few conditions to secure a visa for any sibling
As for the U.S citizen who wants to bring their siblings in the U.S permanently, you must fulfill these conditions:
You must be a U.S citizen
Candidate must be at least 21 years old
You must have siblings in a foreign country and prove it through birth certificates or adoption documents
Also, candidate must be living in the U.S and have a valid U.S address.
Overview of the USA  visa immigration process
U.S. citizens and permanent residents who have family members living outside the United States can file petitions to help them immigrate. However, this serves the U.S. policy goal of family reunification.
The application process to obtain an immigrant visa for eligible family members will follow the same basic steps whether you are a U.S. citizen (USC) or a lawful permanent resident (LPR).
However, procedure of helping someone get a green card requires great attention, the actual processing time, however, will depend on a number of factors: your immigration status (USC or LPR) as the "petitioner"; the beneficiary's country of origin; your family relationship; and the personal situation of the beneficiary.
It is important to learn about this application process in advance, so that you'll be able to plan for the various requirements.
Family-Based Immigration (American Family Visa Application)
The family-based immigration system allows U.S. citizens and LPRs to bring certain family members to the United States.
These people are (Family members) are admitted either as immediate relatives of U.S. citizens or through the family preference system.
An unlimited number of visas are always available every year for the immediate relatives of U.S. citizens.
Therefore, just know that immigrants must meet standard eligibility criteria, and petitioners must meet certain age and financial requirements.
Members eligible are:
spouses of U.S. citizens;
unmarried minor children of U.S. citizens (under 21 years old); and
parents of U.S. citizens (petitioner must be at least 21 years old to petition for a parent).
A limited number of visas are available every year under the family preference system.
The family preference system includes:
Adult children (married and unmarried) and brothers and sisters of U.S. citizens (petitioner must be at least 21 years old to petition for a sibling); and
Spouses and unmarried children (minor and adult) of LPRs.
Types of US Family Based Immigrant Visas
The Family Green Cards are denoted with the prefix F. There are four types of these visas:
F-1 visa is given to unmarried sons and daughters of U.S citizens and their minor children
F-2 visa is given to the spouse and minor children (F-2A visa), or adult children (F-2B visa) of U.S Lawful Permanent Residents
F-3 visa is given to married children of U.S citizens who will go to the U.S with their spouses and minor children
F4 visa is given to siblings of U.S citizens who will go to the U.S with their spouses and minor children. For this visa to apply, the U.S citizen must be at least 21 years old.
Family Members Eligible to Immigrate to the U.S. (American Family Visa Application)
Potential beneficiaries of family-based immigrants are classified into two categories: so-called "immediate relatives" of U.S. citizens and "family preference" relatives.
The immediate relatives of U.S. citizens are not subject to limitations on the number of immigrant visas (green cards). Section for immediate relatives includes the spouses and their unmarried children younger than 21 years, their parents (after the U.S. citizen child has turned 21), and orphans adopted abroad or in the States.
However, beneficiaries who fall into the "family preference" category are subject to annual quotas on visas, both an overall limit and a per-country allotment.
Duration of Family visa
Family visa is a permanent visa, while fiancée visa is temporary. Fiancée visa allows you to get married with an American citizen within 90 days from the day of your entry into the USA.
Visa fees and processing time
Fee for a petition for immigrant visa is 535USD, visa fee for family visa application is 325USD while visa fee for fiancée visa is 265USD. Processing time depends on each case especially if you are applying for a category with limited number of visas per year.
Table Representation Family-Based Immigration System
Category
U.S. Sponsor
Relationship
Numerical Limit

Immediate Relatives

U.S. Citizen adults

Spouses, unmarried minor children, and parents

Unlimited

Preference allocation 
1
U.S. citizen
Unmarried adult children
23,400*
2A
LPR
Spouses and minor children
87,900
2B
LPR
Unmarried adult children
26,300
3
U.S. citizen
Married adult children
23,400**
4
U.S. citizen
Brothers and Sisters
65,000***
Conditions of Family visa (American Family Visa Application)
The basic conditions are:
Your sponsor must be over 18 years old with a residence in the USA, as well as sufficient income and means to support you financially (Statement of Support)
Your sponsor should submit a petition for your immigrant visa to US Citizenship and Immigration Services – USCIS and that petition needs to be approved (Form I-130)
Filled out form DS-261 – for immigrant visas
You need to have valid documents to prove your family ties and other conditions that could be required
You need to meet the requirements regarding health examination and vaccination
Benefits of Family Visa
Family visa is designed for bringing families together and also link up things together especially with family members.
If one family member is a citizen or permanent resident of the USA through this visa other family members can come to USA so they can live together and study or work.
Family visa allows permanent residency ie. you can become permanent resident with this visa and if you meet certain condition later you could become US citizen.
If your petition for immigrant visa is approved through close relative (sibling who is a US citizen), your family members (partner and children under 21 years old) also have opportunity to apply for family visa and accompany you.