Thailand Travel Insurance: Easy ways to get a Travel Insurance for your Thailand Visa
Get a visa and a travel insurance to Thailand for the best of amazing benefits on the various packages that Thailand has to offer, this ranges from the canals and floating water markets, sunny tropical beaches, and modern cityscapes, there is a plethora of things to do and see therefore get a Thailand travel insurance today to make your trip worth it. The country is very much unique with its culture and newly reopen to tourism, you will need to get travel insurance for Thailand.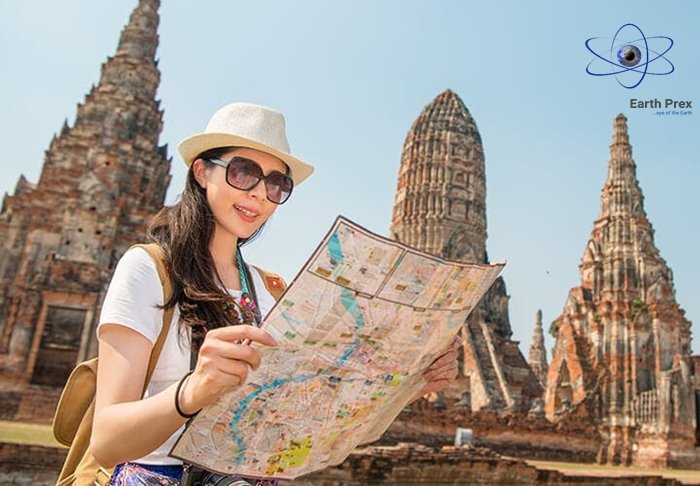 Travel insurance offers a lot of protections beyond just emergency medical insurance. It can also help protect against theft or robbery or unexpected trip interruption or delay.
During your travel it will be good to purchase comprehensive travel insurance to protect against as many as possible of the various risks involved in international travel during a pandemic.
Do I Need to Get Insurance for Thailand?
Yes, it will be best for anyone travelling to Thailand to purchase travel health insurance. Thai government has been planning on issuing a law that requires foreigners to purchase travel insurance before entering Thailand.
Also, they brought up the idea of compulsory travel insurance in 2019, as a result of a number of accidents involving tourists. Although, the serious and necessary travel insurance requirement was not really implemented until the pandemic.
Healthcare in Thailand for Tourists
The Healthcare in Thailand is of excellent quality, so if you do happen to find yourself in a medical emergency, you will be well taken care of.
Thailand has both a private and public healthcare system and provides universal healthcare to all Thai nationals. Tourists will have to pay the cost of treatment themselves or through travel health insurance.
The public healthcare system in Thailand has qualified doctors, and lower quality medical equipment unlike the private sector.
However, the Private healthcare are better equipped and have good quality they are very expensive too.
What vaccinations do I need for Thailand? (Thailand Travel Insurance)
It is is necessary to be up to date with routine primary courses and boosters that are recommended for life in Britain.
According to the National Travel Health Network and Centre (NaTHNaC), most travellers arriving in Thailand require a tetanus vaccination.
While some travellers will also require hepatitis A, hepatitis B, Japanese encephalitis (JE), rabies, tuberculosis and typhoid vaccinations.
The vaccinations you require will show whether at risk of infectious diseases due to your work, lifestyle choices or whether you have underlying health problems.
Finally, you should consult with your healthcare practitioner 6-8 weeks before you travel.
Thailand Travel Insurance Requirements
Thailand travel insurance must fulfill the following requirements:
Be valid for the entire duration of your trip.
All Thailand travel insurance policies have to explicitly state that they cover medical care claims as a result of COVID-19.
Cover at least 3.5 million Thai Baht ($100,000) for accidents or sudden illness, including COVID-19.
The Cover in-patient and out-patient treatment, medication, hospitalization, and emergency transportation (ambulance).
Things your Insurance for Thailand should have
They are now below….
Medical emergencies: If you get into an accident or get sick while in Thailand, travel health insurance will cover the cost of medical treatment you receive.
Trip cancellation or interruption: If your trip is interrupted for some reason, or you have to cancel, then travel insurance will reimburse you for any losses due to non-refundable reservations.
Theft, loss, damage of possessions: If your possessions are lost, stolen or damaged during your trip, your insurance will reimburse you (up to a certain amount) for the loss.
Emergency evacuation or repatriation: This type of coverage will cover the costs of any expenses incurred if you have to be flown back to your country in an emergency (e.g. air ambulance).
Location where Can I Get Travel Insurance for Thailand?
Anyone can get travel insurance for Thailand from most local travel insurance companies as well as online.
There are different comparison websites, whose purpose is to act as brokers between travel insurance companies and clients.
Locating these websites, gives you the idea to compare travel insurance plans from different companies and choose one that you feel is best. Then you can just purchase the policy online.
How to Purchase Travel Insurance for Thailand? (Thailand Travel Insurance)
Below are complete steps on how to purchase the travel insurance in Thailand…
Browse through the available travel insurance policies: f you are on the website of a specific company, there should be a couple available options, whereas websites like Insubuy have a lot more options from different companies.
Select the policy you want to purchase: You can even compare two or more policies side-by-side so it is easier to decide.
Read the details of the policy: Once you choose a plan, read the policy and make sure that you understand what items are covered, whether you have to co-pay anything, how much the deductible is, etc.
Complete the travel insurance form: You have to enter the dates of travel, desired coverage, and your personal details.
Pay the fee: The cost of your plan will depend on the time you will be in Thailand, how much coverage you want, and how many people are included in the policy.
Download the insurance certificate: After you complete the payment, you will receive the insurance certificate on your email, which you can use to travel to Thailand or apply for a Thai visa.
Is Travel Insurance for Thailand Expensive?
Good question but the cost of travel insurance depends on several factors, such as your age, length of trip, where you have purchased it, etc. In most cases, you can expect to pay about 4% to 10% of your overall trip costs in travel insurance.
Crime and Other Risks in Thailand (Thailand Travel Insurance)
Thailand is a reasonably safe place to travel, but there are still some risks that can easily pop up, so be careful of…
Vehicles Accidents and Emergencies – Even if aren't driving yourself, there have been many incidents of tourists getting injured when buses, cars, and pedestrians collide.
Petty Theft – Crime in Thailand isn't terrible, but pick-pocketing and the theft of belongings are common in tourist areas.
Terrorism, Strikes, and Protests – Thailand has a pretty good record on this front (and tons of incentive to protect its tourism industry), so while it's always a risk, I personally don't worry too much about it.
Natural Disasters – Thailand is near the water and is prone to heavy rains and flooding. Tragically, nearly 5,000 people died in Southern Thailand (including some of the popular islands) during the 2004 Indian Ocean tsunami.
Animals – There are more than a few mangy dogs running around Thailand (not to mention those crazy monkeys). Animal bites are a real risk here.