Study in New Zealand from Australia: Best Study Choice Destination Country for many Scholars
Study in New Zealand? have you ever get to think of studying in New Zealand which is one of the best study destination country in Europe for many international scholars across the globe therefore interested students who wants to study in New Zealand from Australia are always free to seek for a scholarship in the country so far they meet up with the right documents and eligibility criteria. This articles gives you more information on the documents needed, reasons why students choose to study in New Zealand and practical ways on how to apply.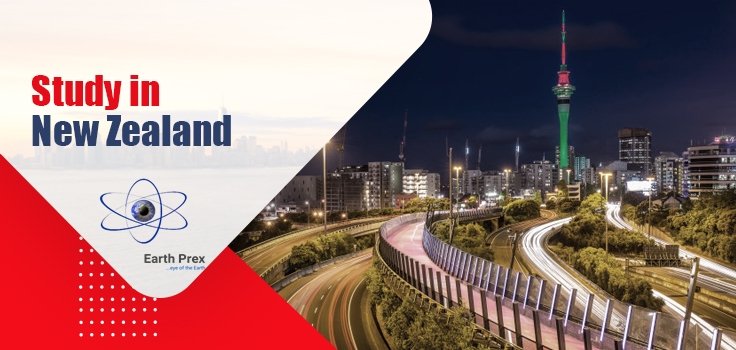 Furthermore, Australian students looking to study overseas, New Zealand is an attractive education destination. New Zealand offers students an international study experience with the familiarity of home and the same high standard of education.
This is to say that studying in New Zealand provides all the benefits of studying abroad without the hassle of being too far from home.
About New Zealand
New Zealand is an island country located in the Pacific Ocean and it mainly comprises of two islands. These are the North Island and South Island, although there are numerous smaller islands.
The closest countries to New Zealand are Australia and the Pacific island nations: Fiji, New Caledonia and Tonga. Made internationally famous through the Lord of the Rings film series.
New Zealand offers a rich mix of various cultures, including Maori, Pakeha (people of European descent), Asian and Pacific populations. The beautiful scenery of New Zealand is varied thanks to ancient volcanic eruptions.
It is a developed country and does well in national performance rankings. These rankings consider all aspects, including quality of life, health, education and economic freedom.
The top tourist attractions in New Zealand include:
Coromandel Peninsula
Abel Tasman National Park
Sky Tower (Auckland)
Napier Art Deco
Kaikoura
Taking up a Study in New Zealand, Student Choice
There are many reasons why Australians should consider studying in New Zealand, which is the fact that Australians are treated as domestic students.
This means that Australians pay the same fees as local students and do not need to apply for a student visa. After three years in New Zealand, they are also eligible for student loans (similar to Australia's HELP loans), which allow students to defer the cost of their studies.
Top Reasons why Students Study in New Zealand (Study in New Zealand from Australia)
1. It's Really affordable
To study at a New Zealand university, international students pay between 4,000 and 10,500 EUR per academic year. While this isn't exactly cheap, it's much more affordable than studying at universities in other countries like the US, Canada, the UK, or Australia.
2. Top education based on a successful model
The education system in New Zealand is based on the successful UK model. With such a solid foundation, it's no wonder that local universities are well-regarded and appreciated internationally, most of them being featured in the top global university rankings every year.
3. Live in a safe and peaceful environment (Study in New Zealand from Australia)
In 2020, New Zealand was listed as the second most peaceful nation on the Global Peace Index. The country enjoys low crime and corruption rates, a politically stable environment, and an overall peaceful society where citizens can enjoy their day-to-day activities.
4. New Zealanders are friendly and welcoming
New Zealanders stand out through their friendliness and openness displayed towards internationals. This is because they follow the local traditional Māori principle (manaakitanga) which is all about taking care of other people and sharing understanding and respect.
5. Best outdoor activities for thrill seekers (Study in New Zealand from Australia)
Meeting study colleagues, partying, and going out is a lot of fun, but New Zealand offers much more in terms of entertainment, especially for those of you who enjoy the adrenaline rush.
The most exciting outdoor activities you can try:
white water rafting
canoeing
ice climbing
bungy jumping
hiking
zorbing (globe-riding or sphereing)
scuba diving
Top New Zealand Universities (Study in New Zealand from Australia)
According to the QS World University Rankings 2019, the eight New Zealand universities that ranked in the global top 500 were:
• University of Waikato
• The University of Canterbury
• Victoria University of Wellington Auckland University of Technology
• Massey University
• Lincoln University
• University of Otago
• The University of Auckland
Cost of Studying & Living in New Zealand
There are scholarships available for international students at all levels, including students wanting to gain a PhD. These scholarships are offered by the institutions themselves, or the government.
New Zealand uses the New Zealand Dollar ($NZD) as their currency and Institutions in New Zealand are permitted to set their own tuition fees.
This means that what you pay will be different depending on your institution of choice. International students can expect to pay between $22,000 and $32,000 for a bachelor's degree, and between $26,000 and $37,000 for a postgraduate course.
However, if you choose a course such as medicine, engineering or veterinary science, your fees are likely to be higher.
Living costs depend on where you choose to live in New Zealand. The bigger cities will require a larger living budget than the smaller cities and towns.
If you will be studying in New Zealand for more than one year, you will be required to prove that you have at least $15,000 to support yourself for the first year.
If you have a student visa, you are able to work up to 20 hours per week during term time, and full time out of term time. Students completing Masters by Research or PhD are able to work full time throughout their studies, including term time.
In order to study in New Zealand, you might have to purchase health insurance. The exception to this rule are students from Australia and the United Kingdom or PhD students. These students are entitled to publicly funded health care for immediately necessary treatment only.
If you are from any other country, or need to access further medical treatment, you will need to make sure that you have valid medical and travel insurance.
Funding to study in New Zealand (Study in New Zealand from Australia)
As an international student, you may be eligible to a scholarship or funding assistance if you wish to study in New Zealand.
Scholarships and bursaries are offered by institutions, as well as the government and the other official organizations there.
Individual institutions will likely offer a variety of scholarship and bursary opportunities for international students, which will all have slightly different requirements.
Language
There are three official languages in New Zealand; English, Maori and New Zealand Sign Language (NZSL). Te Reo Maori became an official language in 1987. Therefore, NZSL, the main language of the deaf community in New Zealand, became an official language in 2006.
With only 3.7% of the population speaking Maori, the language is in danger of extinction. However, language authorities are working to make sure this doesn't happen, implementing Maori classes in schools, as well as television channels broadcasting exclusively in Maori.
Studying in New Zealand would be a fantastic opportunity to immerse yourself in a historic culture, picking up some Maori language and NZSL.
The majority of courses are offered in English. If your native language is not English, you may have to prove that your English skills will meet the teaching standards.
English-language tests
The English proficiency tests usually accepted are:
TOEFL iBT
IELTS Academic
Cambridge: C1 Advanced or C2 Proficiency
PTE Academic
Michigan English Language Assessment Battery (MELAB)
Visas
If you will be staying in New Zealand for more than 3 months, you may need to apply for a student visa. Students from Australia or other countries that have an agreement with New Zealand do not need to apply for a visa.
Once you have your visa, you can stay in the country for up to four years and have permission to work up to 20 hours per week. You must be enrolled with an approved institution and have the money to pay for your course.
You can either apply for your visa at your home country's New Zealand embassy or consulate, but the application fee is 10% cheaper online.
How to Apply (Study in New Zealand from Australia)
NOTE: A New Zealand school year starts in February and ends in November, with a month-long break in June/July.
When you apply online, you should be able to provide the documents below because they are very important…
A personal statement of intent
Your transcripts from secondary school, including any university courses that you may have taken
Any relevant test scores (ACT or SAT)
Proof of funding, or intent to apply for funding for your tuition
Proof of paying the application fee
Your financial aid applications
You can always have your questions answered at the admission office at the university, so write down your questions and go wild with their e-mail address.
Best ways to make sure you qualify for a New Zealand university
1. Preparation Courses
These kinds of courses enable degree-seeking students to get an extra educational boost just before they start their Master's degree or other post-graduate degree programes.
Try a pre-M.B.A., pre-Law, or pre-Medicine programme, as well as any other foundation or preparation courses that will allow you to study in the degree programme of your choice;
2. Improving your English through an English-language course
If you're attending a degree programme in New Zealand, you will need to prove that your language skills are good enough to participate in the classes and understand the lectures, seeing how some schools will require strong English skills. These courses will also prepare you for any of the English-language tests that universities require.